At SerenArts, we can offer artists and photographers a superb quality reproduction of their work, which will be retained on file for duplication as and when you require it. Using either our A3 scanning system or photographic studio, we are able to achieve a high level of colour matching. We also use only the industry leading fine art papers and canvases when reproducing your work.
Giclee Prints - We have listed below just the basic prices for some of our standard sized giclee prints. If you would like any information or quotes for sizes not shown here please feel free to give us a call. We offer a fully bespoke service to cater to your individual requirements. We are able to print up to 44" in width, so why not think big!

Once you have made your purchase, simply upload your image via the Upload Artwork button at the bottom of this page. You will then be asked to choose the image you want to send us. Simply select it and give us any additional information required...

If your image is in another format you can always post it to us (details on our contact page) and we will return the original with your prints. If you have any questions, please feel free to contact us at any time.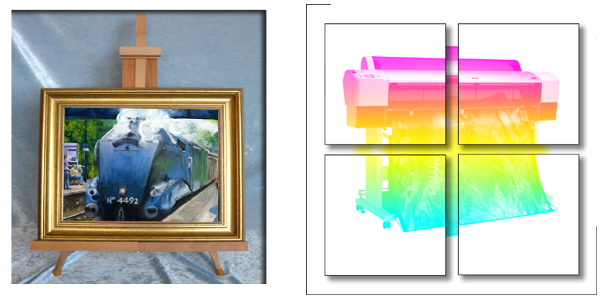 2. Upload your artwork direct to us using Jotform...


3. Pay for your order using Paypal or your debit / credit card...