Our range of greetings cards are perfect for artists, the small business or personal user, anyone who is looking to produce their work in small print runs and is coming up against that age old problem of getting the first step on the ladder. It can be very expensive to get your work printed on greetings cards.... but not any more!
You will find below an opportunity to purchase our most popular size of cards. Our greetings cards are digitally printed on quality 350gsm card, in stunning full colour and supplied pre-creased and folded with envelopes. We can also arrange, at very reasonable rates, to have your cards individually wrapped in cellophane bags and labelled for reselling. To discuss the other options available with our greetings cards and talk over your individual requirements, please feel free to contact us at any time.
On each card order there will be a standard Colour Matching charge of just £10. This is a one off payment and will not apply to subsequent orders of the same card. There will be no other additional charges made.
However, we are more than happy to mix your designs within any quantity. So if you would like to order 20 cards with 5 different designs... no problem. Please remember though that each new design does carry the one off charge.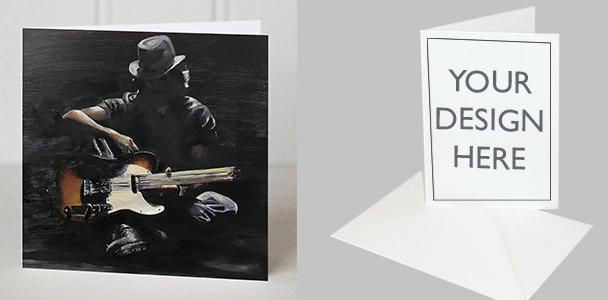 2. Upload your artwork direct to us using Jotform...