These days we all seem to have a multitude of photographs that never see the light of day. They either in vast files tucked away on our computers, or old family photographs gathering dust in the attic! Why not bring them to us at SerenArts and we can bring them to life for you.

Photographic Prints - We have listed below the basic prices for our photograhic print service. We only print on the finest quality, premium photographic papers. If you would like any information or quotes for sizes not shown here please feel free to give us a call. We are able to print up to 44" in width, so why not think big!
Once you have made your purchase, simply upload your image via the Upload Artwork button at the bottom of this page. You will then be asked to choose the image you want to send us. Simply select it and give us any additional information required...

If your image is in another format you can always post it to us (details on our contact page) and we will return the original with your prints. If you have any questions, please feel free to contact us at any time.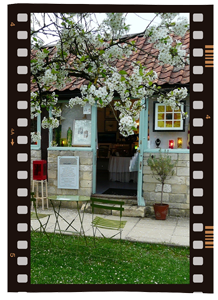 If you would like us to design your card free of charge please go straight to the payment and let us know your requirements.
To place your order for photographic print simply follow this two step procedure...
1. Upload your artwork direct to us using Jotform...


2. Choose your quantity required and pay for your order using Paypal or your debit / credit card...